Our Leadership Team
Leadership, Trust and Hard Work Creates Opportunity.
Servant leadership means we treat each other with honesty, care and integrity. We seek out the best in each other; we create good chemistry with each other and those we serve. We are immersed in courage and support each other so that we can encourage those in our community. The core values we all share guide our lives and help us achieve a higher purpose—enriching lives daily.
---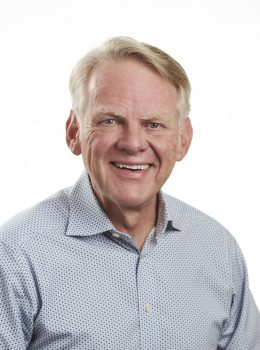 Joe King

— CEO & Chairman

BS Management and Marketing, University of Minnesota Carlson School of Management
My father built swimming pools and I'd ride in the cement trucks starting when I was six. At 16 I knew I wanted to be a business owner. I wanted to grow up quickly so I could catch up with my four older siblings.
I love the personal growth I've experienced by the daily challenges of being in business. You never know what's coming but you must respond. It's about character development. I love working with other high valued individuals who excel in this type of environment—I love the people! I also like providing a place to work that I would want to be a part of. 
I am humbled by the opportunity to enrich the lives of others daily through the environment we create, the relationships we nurture and the experience we deliver through our brand and products.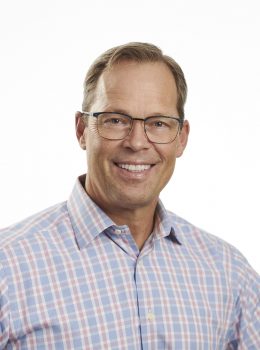 Randy Roseth

— President

MBA from the University of St Thomas, BS in Industrial Technology from Minnesota State University at Moorhead
Having worked for several large corporations, I decided to look for an opportunity where I felt I could have a bigger impact on the business.
I love King's culture and the very talented people who are a part of it; their collaboration and the success it has created are very rewarding.
I'm looking forward to continuing to build an organization on our Vision, Mission and Values and creating new opportunities for others to work within this culture.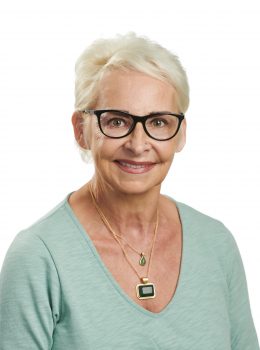 Desiree Church

— Chief Human Resources Officer

BA in Organizational Management and Communications, Concordia University
JD, Mitchell Hamline School of Law
I attended college at night, while working full-time and raising a family. I always wanted to be a Legal Secretary – I was a great typist.
King's Faith, Family & Work and company values resonates with me. I truly respect the leadership team and how inclusionary and helpful the employees are.
I am excited to build on King's current processes, working together to help reach our growth goals and provide learning opportunities for all.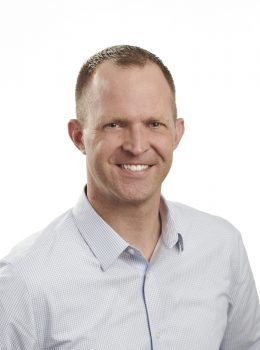 Jon West

— Chief Revenue Officer

BA, Luther College
Sales Management Professional Certification, Rutgers University
An early mentor gave me advice to find a small company with a great culture, get my foot in the door and work really hard. That brought me to King, where I've found a wonderful place to work and grow.
I lead a team of Regional Sales Managers, Manufacturer Reps, and an amazing support team at King; we help retailers, distributors, and OEMs be successful with our products.
This industry is always exciting; maintaining existing partnerships and building new ones is the best part – it's the people who matter most.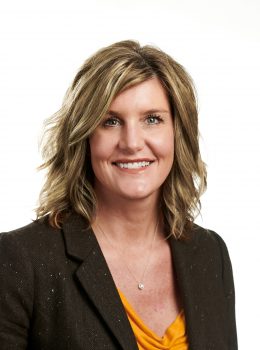 Jackie Rieck

— Director of Marketing

BS in Marketing (Minor in Finance), MBA in Marketing & Strategic Management
University of Minnesota Carlson School of Management
With several great years of experience at The Toro Company, Geek Squad, Polaris and Cargill, I came to King Technology, a smaller organization where I could see and feel the impact.
What I like best here is King's team-oriented culture, and that I lead an amazing team of Marketers!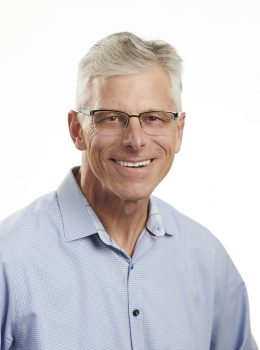 Terry Goeman

— Director of Manufacturing
On my way to becoming an astronaut or FBI agent, my first job ever was packing 40-pound bags in a dog food factory.
I came to King 30 years ago to help develop the operational side of business and am looking forward to the opportunity of enriching more lives as our organization continues to grow.
I am privileged to lead a team of dedicated servant leaders striving to do their absolute best for our customers.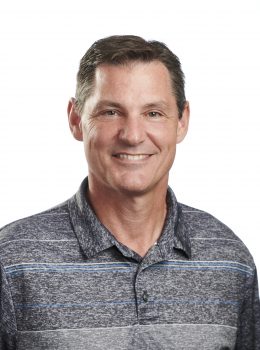 Daniel Longhenry

— Director of Engineering

BS Mechanical Engineering, North Dakota State University
Certified Project Management, University of St. Thomas
Certification, Competitive Intelligence, Caltech
In 5th grade, we had an engine that didn't work. I took it apart, put it together and it worked! I knew by 9th grade I wanted to be a mechanical engineer.
I have experience in a number of industries from aerospace to agriculture and now in water care systems.
I came to King because it's an exciting place to be – they're innovative, growing, and investing in engineering. Plus, the culture, ethics and emphasis on faith make it the whole package.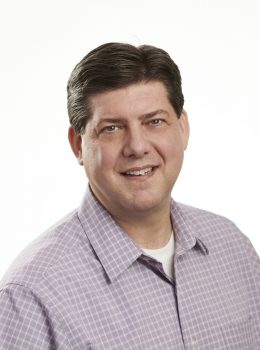 Mike Rands

— Director of IT/PMO

Associates Degree in Computer Programming, 4.0 GPA, National Education Center Brown Institute
Lean Six Sigma Green Belt Certification
I wanted to be a basketball player or a robotics engineer; I coached youth basketball year round for years and built a strong career in technology. I came to King because I was looking for a smaller company with a good culture, strong values, and great people. I love the support and trust everyone here has for each other.
I'm looking forward to continued growth through radical innovation. I lead a team of talented individuals who provide IT and project management support.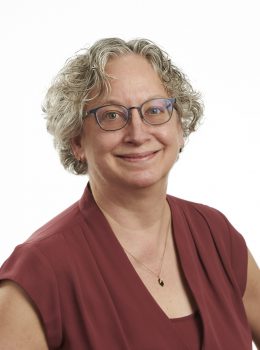 Laura Larson

— Director of Regulatory

Associates Degree, St. Cloud Technical & Community College
In high school, I helped open a new K Mart, where I learned all about different departments, management and packaging. After college, I joined King as bookkeeper, and steadily grew in my career along with the company—it's a place where my voice matters, and I could see change happen. At one time I managed four departments. 
Joe King was a mentor to me. Now I'm mentoring the next generation, and I'm looking forward to helping continue to grow the company.