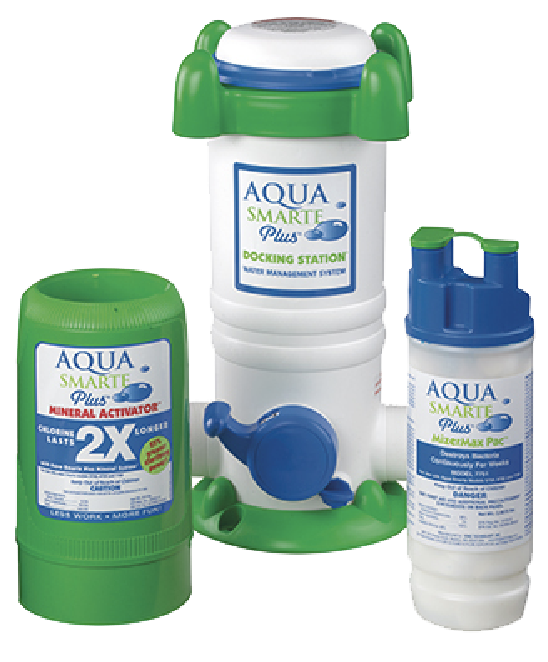 Aqua Smarte Plus®
The ultimate delivery of no mess, no guess and no stress water care for swimming pools up to 25,000 gallons. Designed using AQUA SMARTE Plus's all-in-one delivery system, water stays clean and clear for weeks at a time with no daily dosing or heavy chlorine odors because chlorine lasts 2X longer with AQUA SMARTE Plus minerals.
Benefits
This system takes pool care to another level. The benefits of AQUA SMARTE Plus include: No handling chemicals or hauling heavy chlorine buckets. Precise feeding of minerals and chlorine at low levels. Added water clarifiers for an extra sparkle. Chlorine lasts 2X longer when using minerals to destroy bacteria.
How it works
The AQUA SMARTE Plus Mineral system utilizes a combination of patented minerals along with a low level of chlorine for a complete water care system. All components are introduced into the water via a housing known as the Docking Station® that is installed after the pump and filter. The Mineral Activator® is inserted first, helping destroy bacteria all summer. The MizerMax Pac® goes in next, precisely metering the right level of chlorine for each pool.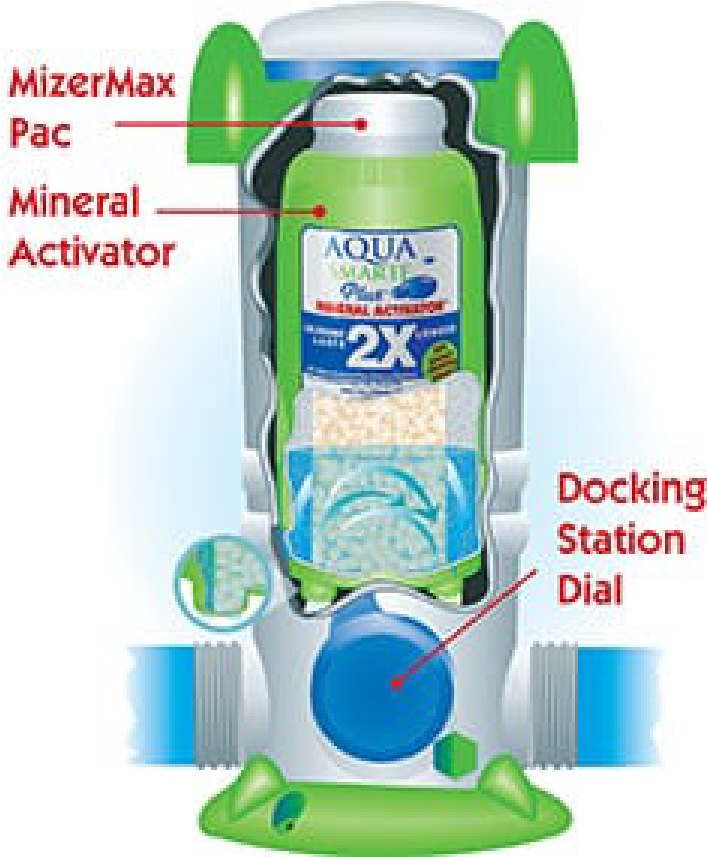 Comparison
Annual costs are comparable, if not lower, than using 3″ chlorine pucks in skimmers or floaters. There's no sticker shock as found with salt and UV systems. AQUA SMARTE Plus users rave about how little time is required to maintain their pool. No daily dosing. No lugging heavy buckets, and no concerns of salt corroding their pool equipment and surrounding areas.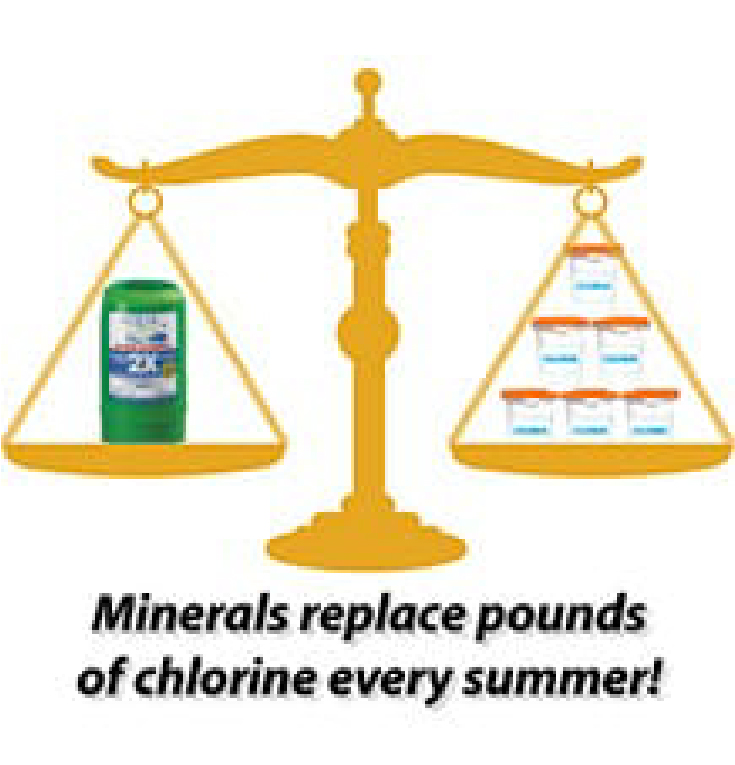 Why should I use the AQUA SMARTE Plus System?
Less work. Less chlorine. Prefilled replacements mean no touching chemicals. Minerals and a low level of chlorine destroy bacteria, leaving water soft and crystal clear.
How long do the minerals last?
6 months or 1 pool season, whichever is shorter.
How long does the MizerMax Pac last?
Typically 2-3 weeks for above-ground pools.