Our Company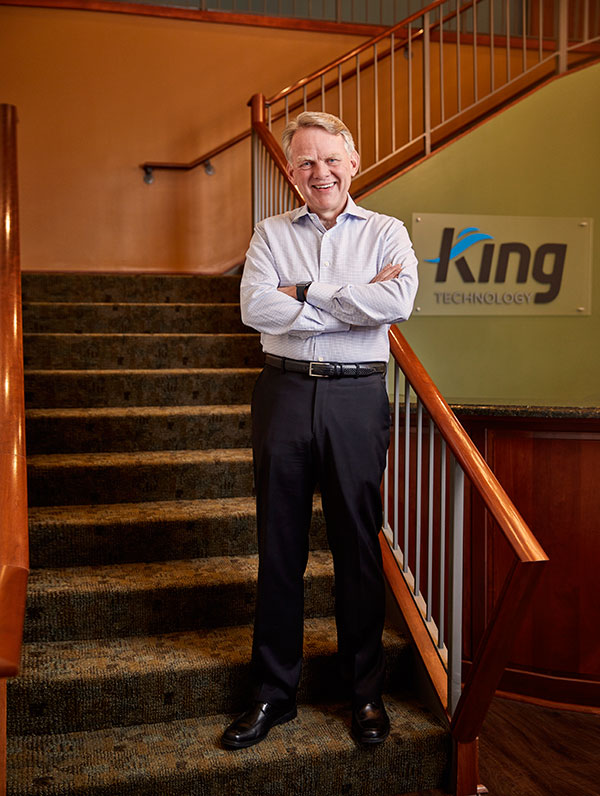 Enriching People's Lives with the King Twist
At King Technology, enriching people's lives is what we aim to do every day. And not just our customers' lives, but our employees and vendors, too.
You'll find that vision reflected in every single product we make, and the way we bring them to market. We strive to:
Simplify the complicated
People don't want to practice home chemistry. Nobody wants to leave their pool shop overwhelmed and confused. That's why our pre-filled cartridge delivery system has been such a success. First of its kind, It lasts longer and requires no handling of chemicals.
Do more with less
Instead of selling our customers buckets of chemicals—that in turn, requires more chemicals—we do the opposite. (Personally, this is one of my favorite challenges.) Our breakthrough mineral technology uses 50% less chemicals. And our Spa Frog® Floating System was the first mineral sanitizer to be used with bromine.
Think holistically
We really do approach the pool and hot tub business holistically, with complete answers to water treatment. For instance, SmartChlor®, the landmark innovation behind our @ease® product line, is self regulating, so it ensures consistent chlorine levels. Not only do you need 75% less chlorine, but you only need to shock monthly.
Sometimes I don't think we realize how far ahead of the curve we are, because we've always got our heads down, figuring out the next cool solution to make owning a pool or a spa more fun and less work.  This continuous innovation of solving old problems in new ways—that's what we call the "King Twist". And it really is how we enrich people's lives at every level.